✫PokeFreak✫
=Forum Admin=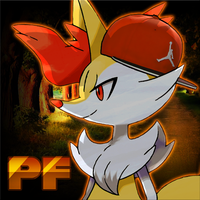 Favorite Pkmn

: Braixen


Posts

: 33

Pokedollars : 1000000060


Favorite Gen

:


Subject: =PF= Forum Construction Sat Feb 08, 2014 10:30 pm

---

Sup, it's the forum Braixen, PokeFreak here (or DJ PokeFreak from YouTube).

Welcome to the forum! This place been in construction on and off since New Years day.
This will be one of the largest Pokemon forums on the net.
I got a lot of ideas in store for this place. Like Contests, downloads, discussion, fan games and etc.

Right now, Forum membership is closed until the a good amount of the forum is done.
My staff members, "Shiro" and "Scruffy" will be assisting me now and then. I may have more staff members in the future.

Anyway, check around the forum now and then and see if any updates been posted.

Right now, I'm trying to set up rules, ranks and clean up the graphics around here (since this is being built off of SonicFreak Forums template).
So this could take a couple of days.

Anyway, see ya and check back later!
PokeFreak
Guest
Guest




Subject: Re: =PF= Forum Construction Sun Mar 16, 2014 4:41 pm

---

I understand this message, pretty soon, this website will be off the chart once there's more people are joining in and out than ever in the future. Well, let's see how it goes then.....